Recording Engineer, Producer, Mixer and Mastering Engineer from Medellín, Colombia. Part of the production team ICON MUSIC. Worked on several projects and Artists such as "Energia" J Balvin's Album, Feid, Juanes, CNCO, CD9, Piso 21, Sebastian Yatra, among others. Love to hear from your project, Have a great time.
https://genius.com/artists/Wain
Tell me about your project and how I can help, through the 'Contact' button above.
Credits
1 Reviews
Endorse Wain
check_circle

Verified (Client)

Esteban provided me with everything I needed as a songwriter – professionally crafted and mixed instrumental, scratch vocals to demonstrate the desired top line melody, and tons of ideas for the lyrics. Better than that, he was virtually in constant contact with me, which made things move along very smoothly! And a cool guy, too!
close
World-class music and production talent at your fingertips
Browse Curated Pros
Search by credits or 'sounds like' and check out audio samples and verified reviews of top pros.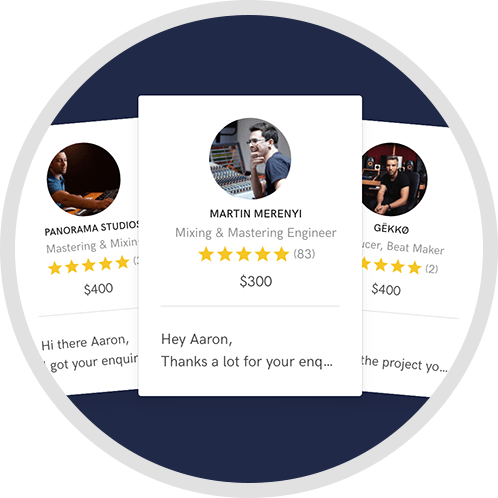 Get Free Proposals
Contact pros directly with your project details and receive handcrafted proposals and budgets in a flash.
Make Amazing Music
Fund and work on your project through our secure platform. Payment is only released when work is complete.