I'm a composer, producer, arranger, and a recording engineer, atm spend my time between London and Tel-Aviv. In both cities, I have my studio and equipment. If you're a singer-songwriter who's looking for the right arrangement and production for your song, I believe I can make you get there in an enjoyable and a quick process.
In 2016 I released my first album which I self-produced recorded and composed. The album achieved great reviews in Blogs and Magazines such as Clash, It's all Indie, Konbini and more.. and one of the singles appeared on MTV.
I have a studio both in Tel-Aviv and London and these days I finish my second album.
I create tracks for a company called Artlist.
I'm the lead singer of Oi Va Voi (signed to V2 records) and I was part of the creating of their fourth album.
In the past few years, I produced tracks and albums for different artist mostly singer-songwriters who are looking for a hip updated electronic production.
Click the 'Contact' above to get in touch. Looking forward to hearing from you.
close
World-class music and production talent at your fingertips
Browse Curated Pros
Search by credits or 'sounds like' and check out audio samples and verified reviews of top pros.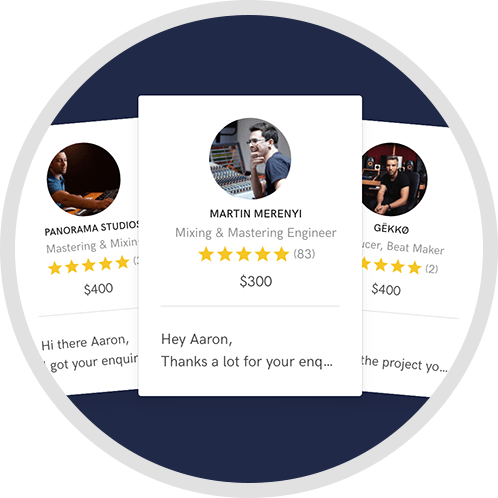 Get Free Proposals
Contact pros directly with your project details and receive handcrafted proposals and budgets in a flash.
Make Amazing Music
Fund and work on your project through our secure platform. Payment is only released when work is complete.