Hi there! Thanks for visiting my profile. My name is Anna Volpe and I am a classically trained vocalist with years of studio work experience as a lead and harmonies/backing singer. In addition to singing classical music, I also specialize in various styles of music which includes folk, country, Americana, pop, blues, soul, r&b, and rock.
I pride myself on professionalism, quality, and fast turn around time. I am dedicated to putting my best work into every song! Please feel free to reach out to me if you have any questions regarding me, my profile, etc.
Tell me about your project and how I can help, through the 'Contact' button above.
Click the 'Contact' above to get in touch. Looking forward to hearing from you.
close
World-class music and production talent at your fingertips
Browse Curated Pros
Search by credits or 'sounds like' and check out audio samples and verified reviews of top pros.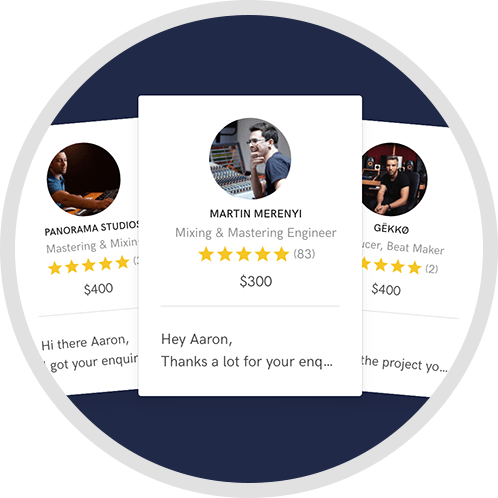 Get Free Proposals
Contact pros directly with your project details and receive handcrafted proposals and budgets in a flash.
Make Amazing Music
Fund and work on your project through our secure platform. Payment is only released when work is complete.