You've never seen a place music addicted, that does not look like a recording studio or rehearsal space. You've never seen a place where doing what you like the most, you can be like in your living room... You've never seen THE PLACE.
The Place is where the audio is handled at the highest quality standards, dedicated to processing the finished musical product only: Post-Production & Mastering. We do NOT mix, we do NOT record, we do NOT do what you could do elsewhere; @ THE PLACE we finish what you've been started and we make it simply better!
I'd love to hear about your project. Click the 'Contact' button above to get in touch.
close
World-class music and production talent at your fingertips
Browse Curated Pros
Search by credits or 'sounds like' and check out audio samples and verified reviews of top pros.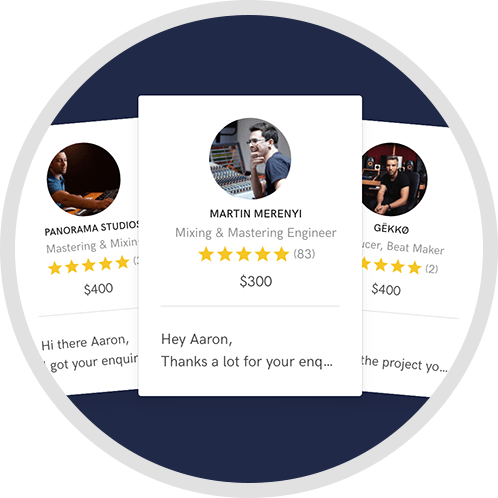 Get Free Proposals
Contact pros directly with your project details and receive handcrafted proposals and budgets in a flash.
Make Amazing Music
Fund and work on your project through our secure platform. Payment is only released when work is complete.