Hello, my name is Matt and I help make records. I've been recording professionally since 2006. I believe music is about an emotion, a feeling that is both natural and dynamic. My passion is to help you find your sound.
I work directly with independent artists and labels to help them develop their sound. I love collaborating and making music!
I'm a mixer, producer and multi-instrumentalist based in Columbus, Ohio. Before Columbus, I cut my teeth in Nashville working as a staff producer/engineer at Viking Studios and as a freelancer in Portland, Oregon. I've worked across many styles of music from HipHop to Jazz and have dabbled in recorded theatrical audio (Big World Audio Theater).
Collaborating can happen remotely or in person and as a mixer or a producer. Remotely, I can stream my live mix for your feedback in real-time. Generally, I offer 3 rounds of revisions for mixing.
Additionally, I offer production and recording consultation for your tracks to make sure they are the best they can be before mixing.
Send me an email through 'Contact' button above and I'll get back to you asap.
Gear highlights
Fun things to turn volume up or downand repeat it. I love delay.
Genres I specialize in
Terms of Service
I generally offer 3 rounds of revisions per song for mixing. My right remains to display my work in portfolios. Appropriate credit is expected; displayed as "Matthew James".
Tutorials by Matthew James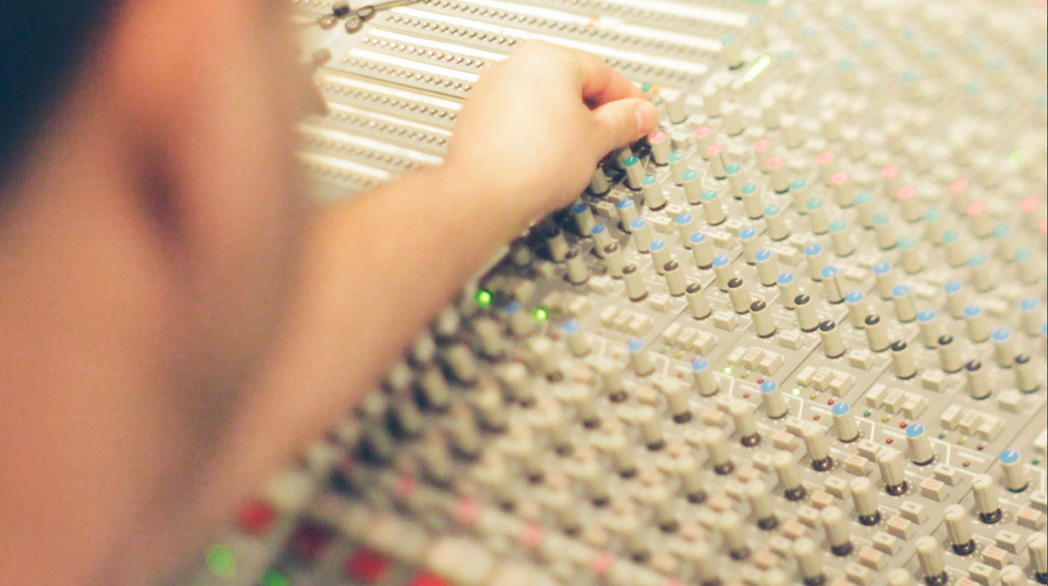 I am often asked about how to prepare and send tracks for mixing by another...
Reviews of Matthew James
---

Once again, working with Matthew was a real pleasure. He made the entire process simple. Add that to the fact that this guy really knows what he's doing and you have great success. He made my song shine.

---

I have worked with Matthew for the last 2 months mixing 10 songs that will comprise an album. I feel that Matt is a true partner in this process and I value his opinion. He knows what he is doing, has great ears and I trust him to get the right sound for my music. I will definitely work with him again & recommend him highly.

---

Matt and I agreed to start with him mixing 1 song and if that went well we would proceed with the 9 songs more to complete an album. I am happy to say that Matt exceeded my expectations and he is now mixing the rest of the record!

I highly recommend Matt.

---

Through insightful and very professional during the process.

---

Matt is a talented producer and engineer with a great ear. More importantly though, he's incredibly patient and is a great communicator. Highly recommended.

---

Matthew mastered 3 songs for my label, 3rd Child Records and each time was an excellent experience. He is timely, responses to changes and encourages input and feedback.
This is the guy you want finalizing your project.

---

Once again Matthew did an excellent job. Always the the professional and delivers quality with a short turn around time.

---

Outstanding! Matthew and his bass player Amos knocked it out of the park. We couldn't possibly be happier with the professionalism, attention to detail and most important, the performances. We are coming back to book more sessions and we cant wait!!

---

Matthew hit it out of the park first time up. He took my vision, worked it over, polished it and delivered big time.

This the guy you want mixing your tracks.

---

Matt was a pleasure to work with, speedy in his responses and highly dedicated to implementing what we asked for in the mix! Definitely recommend :)

---

Matthew showed amazing attention to deal and was patient and thorough all the way through. He was a pleasure to work with, and is someone I'll be going back to in the future!

---

I confess I was a very troublesome client but Mathew astounded me with his eye for detail, advice, professionalism and incredible patience. Throughout this process Mathew has become indispensable, going out of his way to satisfy my perfectionism with a very rapid turn around. He even helped me develop as a singer! Literally the best guy to work with.

---

Great work. Delivered on time and a quality product.

---

Perhaps the best thing about Matt is not just his ear for what sounds good but also the suggestions he brings to the table. It's not just about putting the work required and then calling the track done. Matt goes above and beyond to make things sound amazing.

---

Matt works quickly, communicates very well, and goes through the process thoroughly. His ear for improvements is superb, and took a track I thought needed work to new heights.

Definitely recommended!

---

I asked Matt for drum tracks on our latest job for a musical. He did a great job and I hope we will work together again soon.
Interview with Matthew James
What other musicians or music production professionals inspire you?
Musically, I'm a bit eclectic. I listen to everything from Wilco to St. Vincent. I'm inspired by engineers like Michael Brauer, Jim Scott, Tom Schick and Dave Cobb.
Describe the most common type of work you do for your clients.
Most often, I find myself mixing and mastering. While I do produce and track, my passion is mixing. While it's not the traditional process to have the mixer also master, I find myself mastering my mixes for clients for a variety of reasons.