Grammy winning, multiplatinum songwriter of hits for over 30 top recording artists!
I've written hits for Ariana Grande (The Way, Right There, Almost Is Never Enough) Fantasia (Without Me, 7 other songs on "Side Effects Of You") Michelle Williams (SAY YES ft Beyoncé and Kelly Rowland) Pitbull (Sexy Body Ft. Jlo) and many others.
Tell me about your project and how I can help, through the 'Contact' button above.
close
World-class music and production talent at your fingertips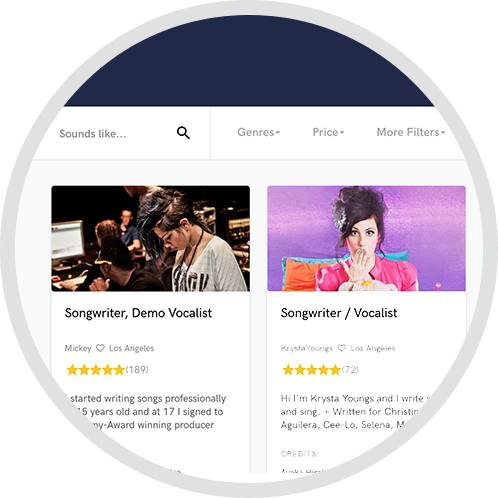 Browse Curated Pros
Search by credits or 'sounds like' and check out audio samples and verified reviews of top pros.
Get Free Proposals
Contact pros directly with your project details and receive handcrafted proposals and budgets in a flash.
Make Amazing Music
Fund and work on your project through our secure platform. Payment is only released when work is complete.