Freelance sound engineer based in Paris. Serving music and artists.
I'm a six year experienced sound engineer. I have worked with internationally renowned artists ( Robert Glapser, De La Soul, Tigran Hamasyan, Tinariwen...) and producer (Ian Caple, Mark Plati) and a lot of french artists.
I'm also experienced in live music as both monitoring and FOH engineer. Please contact me for more information.
What I have done on tracks you can listen :
JV Quartet - Evolution and Föne : recording, mixing & mastering.
Doucha Klezmer Band - Zagam : mixing & mastering
Recording rate do not include the price for the studio. Let's find a place together!
Tell me about your project and how I can help, through the 'Contact' button above.
close
World-class music and production talent at your fingertips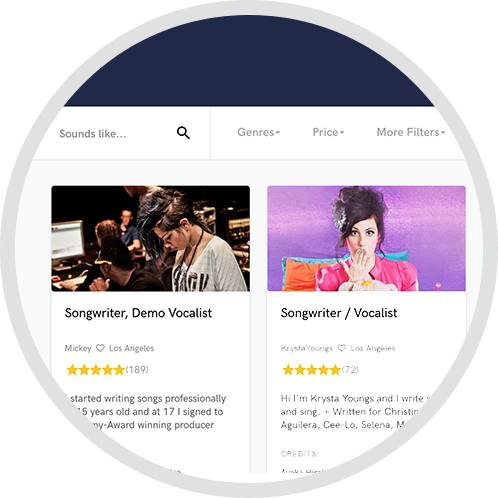 Browse Curated Pros
Search by credits or 'sounds like' and check out audio samples and verified reviews of top pros.
Get Free Proposals
Contact pros directly with your project details and receive handcrafted proposals and budgets in a flash.
Make Amazing Music
Fund and work on your project through our secure platform. Payment is only released when work is complete.