Creative use of Lo-fi and noise, 12 bit grunge and tape saturation. All deep in the groove
I've started producing tracks since I was 8 years old, on "Music 2000", later migrating to PC. From 2006 I've started my band, where I played keyboards / learnt how to record/mix/produce a band and eventually built the "indirect studio". Later I gone back to my roots in techno and dance music and started Potreba projects with intent to play live electronic sets. As of late, I'm working from my studio on different productions, mostly full instrumental arrangements. I do mixing/ mastering jobs in electronic genre.
Click the 'Contact' above to get in touch. Looking forward to hearing from you.
close
World-class music and production talent at your fingertips
Browse Curated Pros
Search by credits or 'sounds like' and check out audio samples and verified reviews of top pros.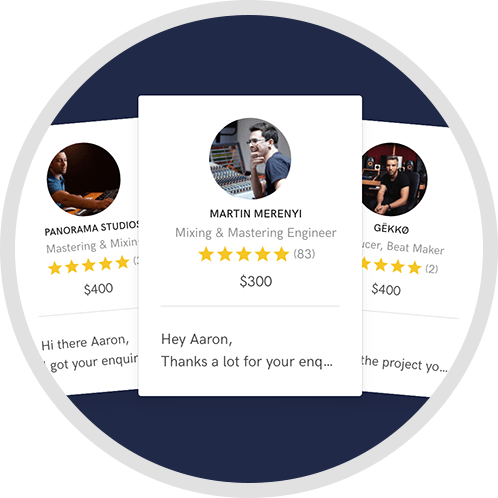 Get Free Proposals
Contact pros directly with your project details and receive handcrafted proposals and budgets in a flash.
Make Amazing Music
Fund and work on your project through our secure platform. Payment is only released when work is complete.