Hello i am a Roc Nation Music Producer, Mix and Master Engineer, Vocal Producer. I work with different genres of music and strive diligently to produce a quality sound that is unique.
Tell me about your project and how I can help, through the 'Contact' button above.
Credits
Reviews (4)
Endorse Trakmatik
It was great working with Trakmatic. He was very professional and delivered an outstanding mix that captured and exceeded my expectations.

Trakmatik mixed our songs quickly and captured all the details from the reference track. He communicated clearly and professionally.

Experience was great! The mix was extremely tight and nailed it from the first mix and worked extremely fast.

I've worked with Trakmatik for over 10 years, and he consistently delivers great quality work. He's produced, mixed and mastered many songs for me, some of which resulted in album, television and film placements. He works well under time constraints, and always delivers on time. Highly recommended!
close
World-class music and production talent at your fingertips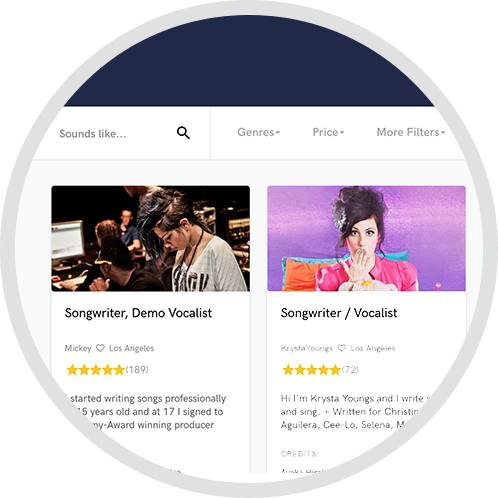 Browse Curated Pros
Search by credits or 'sounds like' and check out audio samples and verified reviews of top pros.
Get Free Proposals
Contact pros directly with your project details and receive handcrafted proposals and budgets in a flash.
Make Amazing Music
Fund and work on your project through our secure platform. Payment is only released when work is complete.