Producer and Songwriter with leanings toward sunshine pop and vintage sounds
Produced and written songs that have been on major television shows and films including "How I Met Your Mother", "The OC", "Bored To Death" and many others. Written songs for and main driving force behind acclaimed vocal group The Explorers Club.
Contact me through the green button above and lets get to work.
close
World-class music and production talent at your fingertips
Browse Curated Pros
Search by credits or 'sounds like' and check out audio samples and verified reviews of top pros.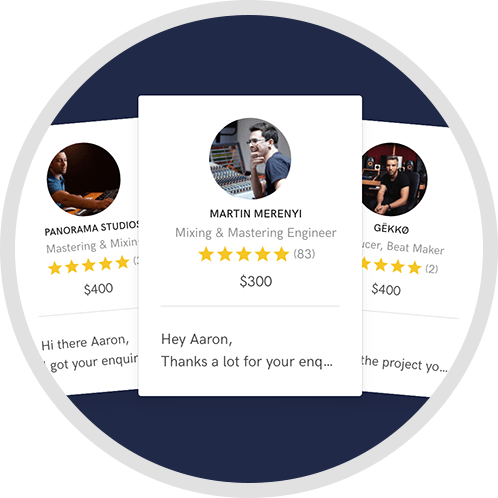 Get Free Proposals
Contact pros directly with your project details and receive handcrafted proposals and budgets in a flash.
Make Amazing Music
Fund and work on your project through our secure platform. Payment is only released when work is complete.