I have 20 years of experience of producing music and songwriting. Have musical education, professional guitarist.
I have a vast musical experience to complete a very wide spectre of tasks. Starting from writing a guitar part for your song, ending producing the whole song. I have my own studio so i will work on your task in a most professional way. I also play drums and bass. I love synths, have several analog ones. Main genres that i'm working in are synth pop, synthwave, trip hop, rock, electronic.
Send me a note through the contact button above.
close
World-class music and production talent at your fingertips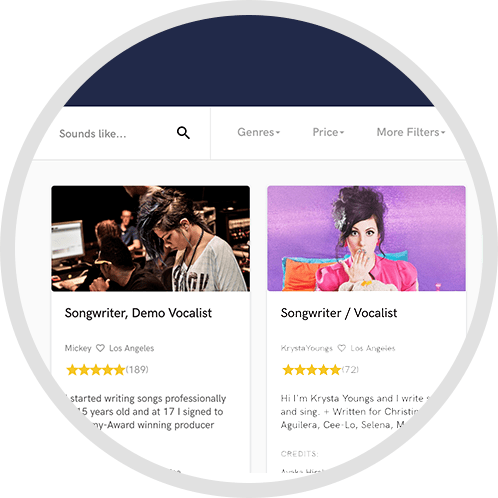 Browse Curated Pros
Search by credits or 'sounds like' and check out audio samples and verified reviews of top pros.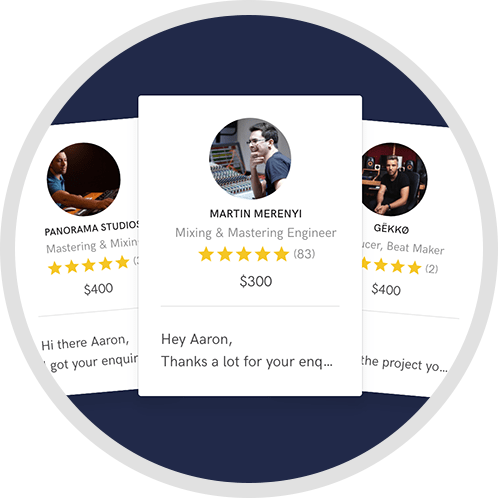 Get Free Proposals
Contact pros directly with your project details and receive handcrafted proposals and budgets in a flash.
Make Amazing Music
Fund and work on your project through our secure platform. Payment is only released when work is complete.