Hello my name is Harry Aponte. I am a music producer and multi instrumentalist that can help you with what ever your music needs are it doesn't matter what style it is.
I have worked for 20 years in the recording Industry and have produced, mixed, mastered and performed on many many records for different labels including Sony, and many other independent labels. I work on any style of music. I have a Masters degree in piano performance from the Eastman school of music in New York therefore I am very familiarized with classical music and how it should sound. But I have also been performing and producing popular music including Pop, Rock, Latin, Jazz, EDM, and music for movies.
Send me a note through the contact button above.
close
World-class music and production talent at your fingertips
Browse Curated Pros
Search by credits or 'sounds like' and check out audio samples and verified reviews of top pros.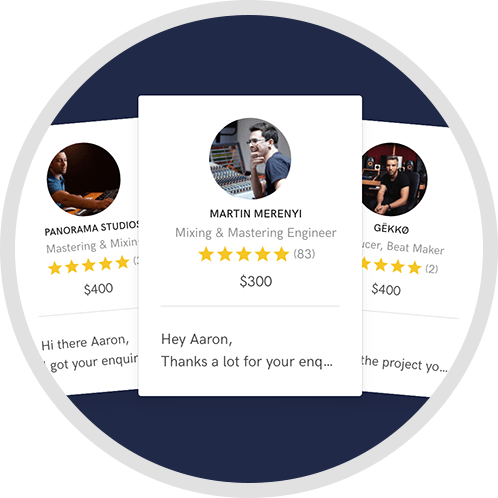 Get Free Proposals
Contact pros directly with your project details and receive handcrafted proposals and budgets in a flash.
Make Amazing Music
Fund and work on your project through our secure platform. Payment is only released when work is complete.