Matt is a Recording Engineer, Mixing Engineer and Producer living in Los Angeles, CA. He graduated with Honors from the University of Miami's Frost School of Music in 2012, as well as graduating from the Blackbird Academy in 2016, and is now a staff engineer at EastWest Studios in Hollywood, California.
Matt grew up taking piano lessons while playing multiple instruments including the trombone, piano and sax. In addition to graduating from The Blackbird Academy and the University of Miami, he has a grasp on recording and mixing techniques. He can edit, comp vocals, or mix a variety of genres and has always been asked to accept additional responsibilities, thus reflecting his skills and work ethic.
Contact me through the green button above and lets get to work.
close
World-class music and production talent at your fingertips
Browse Curated Pros
Search by credits or 'sounds like' and check out audio samples and verified reviews of top pros.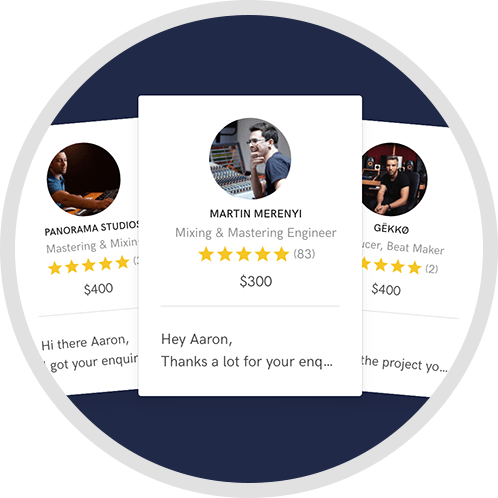 Get Free Proposals
Contact pros directly with your project details and receive handcrafted proposals and budgets in a flash.
Make Amazing Music
Fund and work on your project through our secure platform. Payment is only released when work is complete.