LA Based Session Bassist
FAST TURN AROUND! Credits include: Jason Mraz, Heart, Ceelo Green, Jessie J, Khalid, Meghan Trainor, Boy George and more. Great studio with amazing preamps, amps and a great selection of vintage and new basses. I also play synth bass and have a great collection of synths.
Tell me about your project and how I can help, through the 'Contact' button above.
close
World-class music and production talent at your fingertips
Browse Curated Pros
Search by credits or 'sounds like' and check out audio samples and verified reviews of top pros.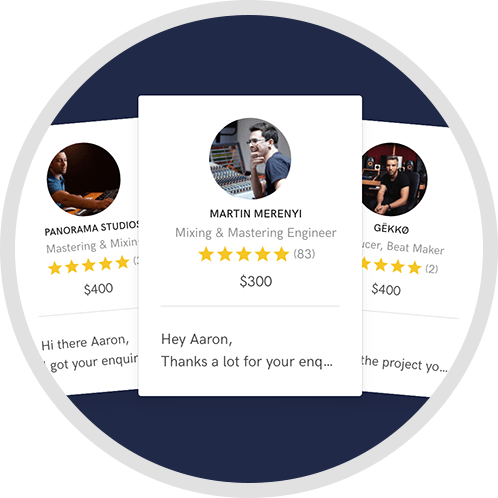 Get Free Proposals
Contact pros directly with your project details and receive handcrafted proposals and budgets in a flash.
Make Amazing Music
Fund and work on your project through our secure platform. Payment is only released when work is complete.