FOH for Ricky Skaggs and Kentucky Thunder, Co-owner of Forty-one Fifteen, Host of Music City Listeners, Twice Grammy Nominated Assistant
My life's work is to collaborate with artists to translate songs into the sharable, experiential realm of recordings.
I'd love to hear about your project. Click the 'Contact' button above to get in touch.
close
World-class music and production talent at your fingertips
Browse Curated Pros
Search by credits or 'sounds like' and check out audio samples and verified reviews of top pros.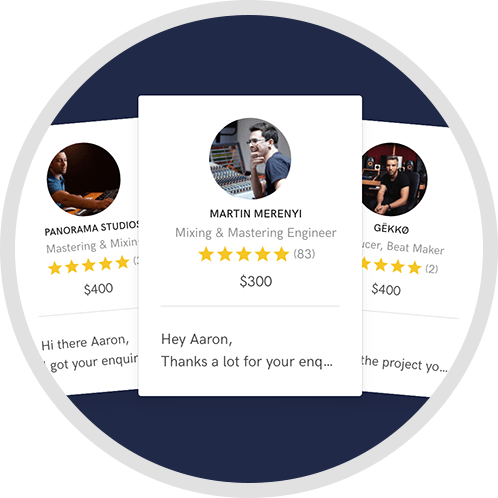 Get Free Proposals
Contact pros directly with your project details and receive handcrafted proposals and budgets in a flash.
Make Amazing Music
Fund and work on your project through our secure platform. Payment is only released when work is complete.