I am a Grammy award winning producer. I've been doing music all my life and am ready to help you make your dreams come true. I will yous my experience and expertise to help you realize your potential.
I can create original productions, remixes, or find an existing track to fit your needs. I also offer session services with my top notch in house musicians. I oversee all of their work, and can guarantee professional quality and consistency. Please view my discography and google my body of work. Lets make it happen
Click the 'Contact' above to get in touch. Looking forward to hearing from you.
close
World-class music and production talent at your fingertips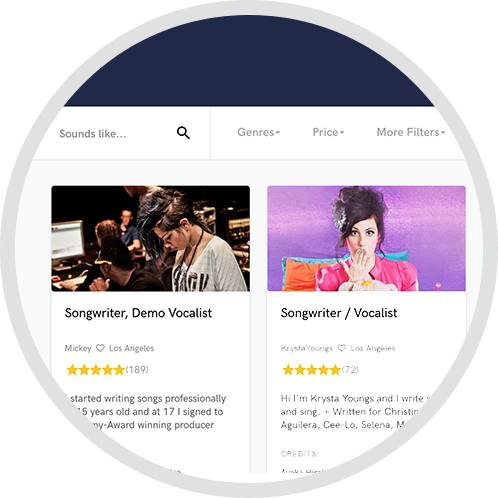 Browse Curated Pros
Search by credits or 'sounds like' and check out audio samples and verified reviews of top pros.
Get Free Proposals
Contact pros directly with your project details and receive handcrafted proposals and budgets in a flash.
Make Amazing Music
Fund and work on your project through our secure platform. Payment is only released when work is complete.