Rivita Goyle is a Composer, Producer, Songwriter, Singer and multi-instrumentalist. Recently graduated with a Masters degree in Composing for Film & TV, Rivita provides bespoke music production services from her studio. She has an extensive background in contemporary music.Currently Rivita is working on her upcoming EP, Film projects and teaching.
Bespoke Composer for you projects: Send us your Film & TV projects and get customised music, sound-design and foley for your project
Production: Written a song lately? Need production and music for it? You have come to the right place!
Mixing services: Have your songs mixed to perfection and clarity in our state of art studio
Mastering: Whether you want to fight the loudness war or you want the clearest sound of all, we have got it all
Session Vocals: Vocals for contemporary songs and top-lines. Specialises in Eastern vocals.
Lyrics: Stuck on the writing part? Let us help you with those catchy hooks!
I'd love to hear about your project. Click the 'Contact' button above to get in touch.
close
World-class music and production talent at your fingertips
Browse Curated Pros
Search by credits or 'sounds like' and check out audio samples and verified reviews of top pros.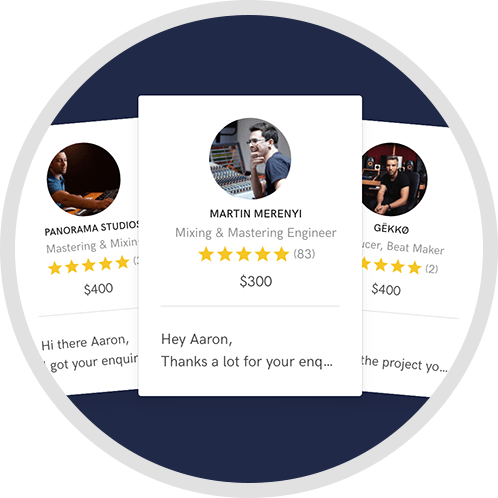 Get Free Proposals
Contact pros directly with your project details and receive handcrafted proposals and budgets in a flash.
Make Amazing Music
Fund and work on your project through our secure platform. Payment is only released when work is complete.